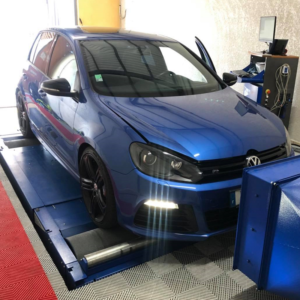 EASYSCAN X2 and x4 dynos
Get yourself a Rotronics dyno at a competitive price!
Historically not widespread, the dynamometer has become more democratic in recent years. With our experience, we have designed a powerful tool, easy to use and above all affordable.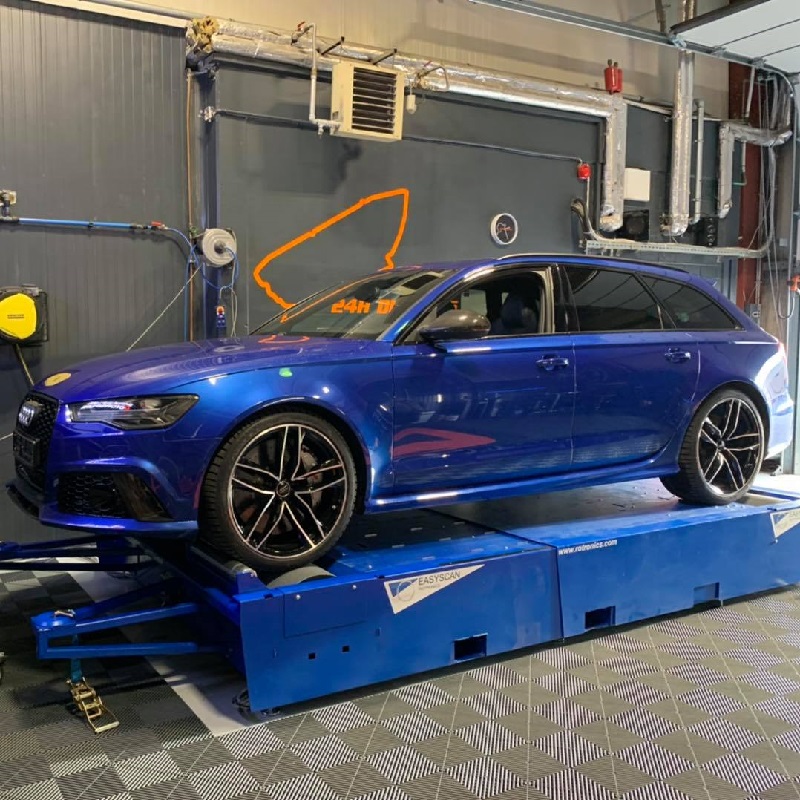 Pit-mounted or above the ground
In a pit for the cleanest possible integration into the room.
Above ground to not touch existing garage slab!
Note that any type of installation is reversible and the dyno can switch from one configuration to another.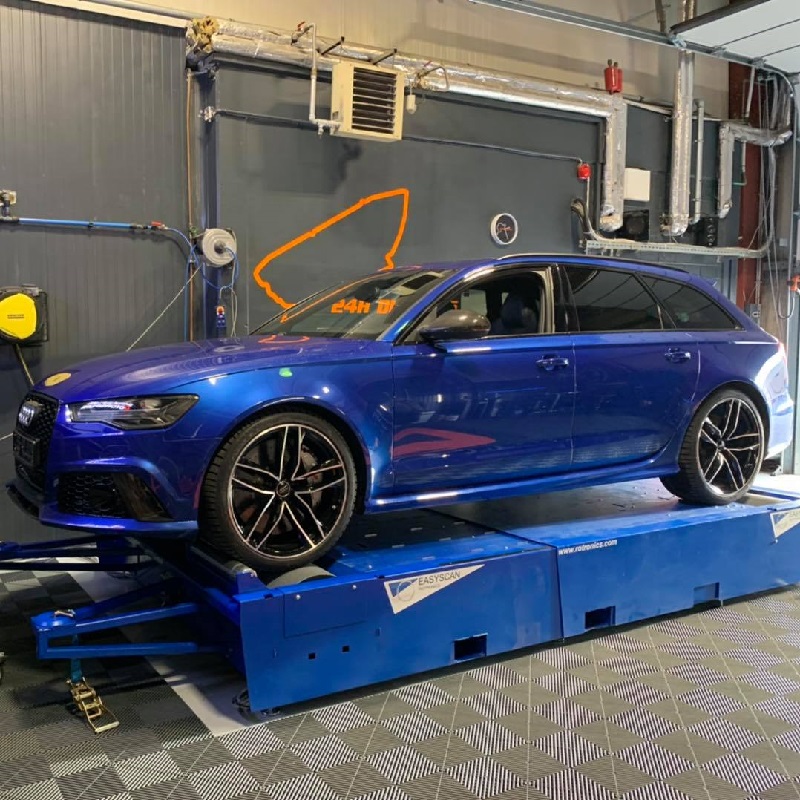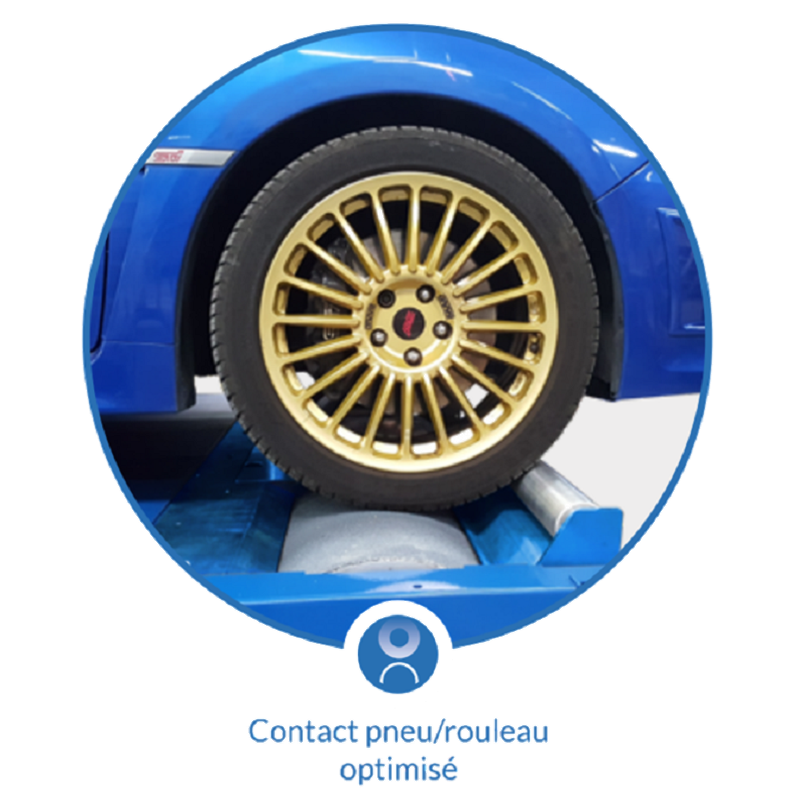 A single-roller chassis dyno :
To offer flawless adherence and the best repeatability, the dyno has 450 mm diameter resin-coated rollers.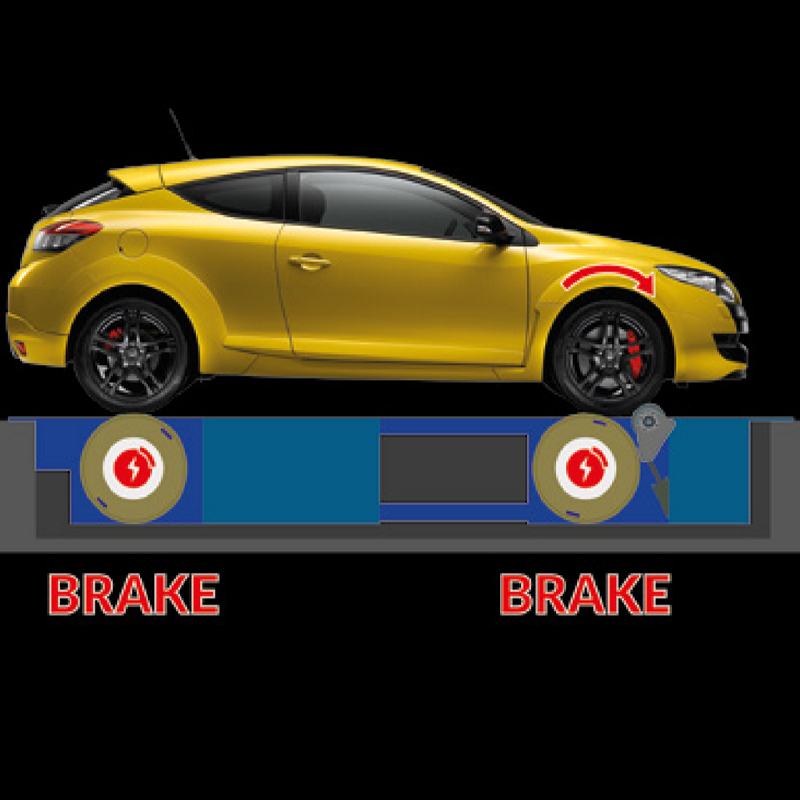 A braked dyno:
The dynamometer has 2 high performance eddy current brakes on the front and rear axle of the dyno to test any vehicle you can ever imagine.
Power and torque measurement: for example, you can compare the vehicle's performance before and after reprogramming.
Road load simulation: the vehicle operates under the same conditions on the test dyno as on the road.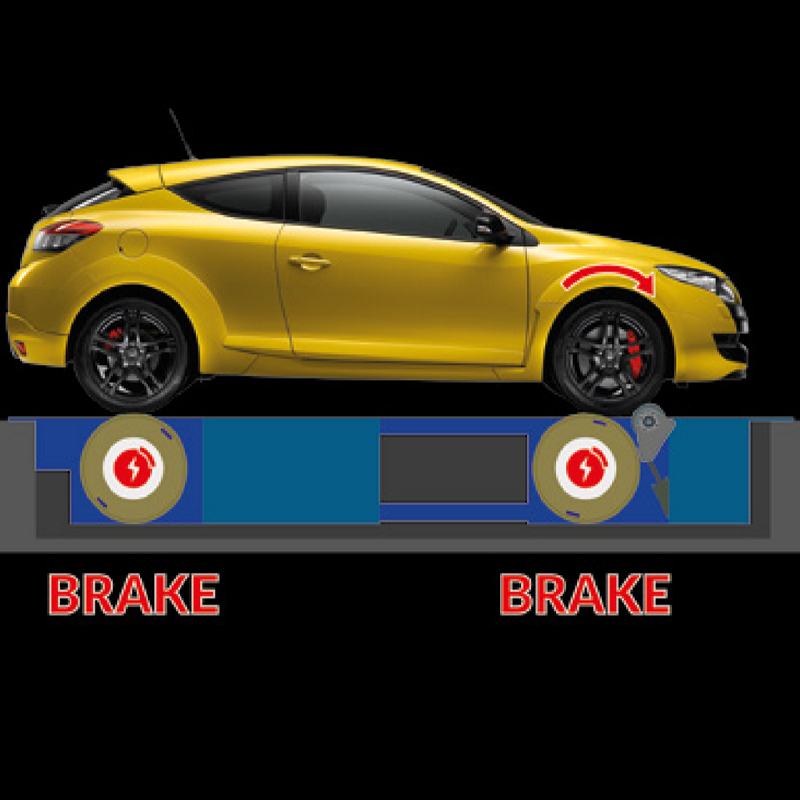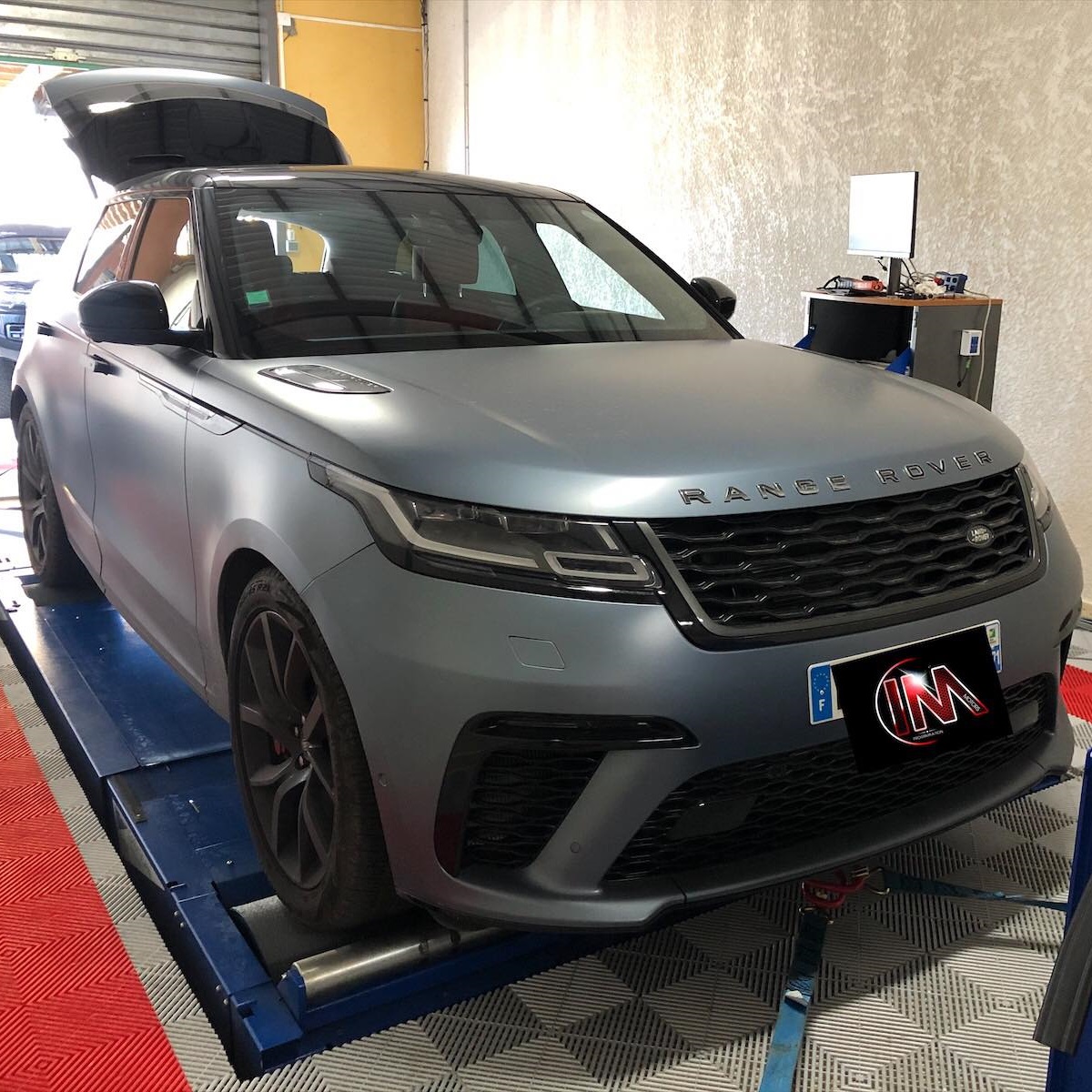 High performance synchronisation:
The chassis dyno has a toothed belt between the front axle and the rear axle on the dyno, making it possible to pass both 2WD and 4WD vehicles. Likewise, no difficulty in switching from quattro, Xdrive or permanent 4-wheel drive: mechanical synchronisation is the best to be able to test cars quickly and efficiently!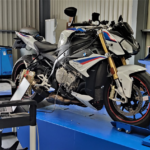 A motorcycle compatible dyno
Easyscan can accommodate motorcycles (optional). A clutch system isolates a roller + brake to reduce the inertias caused by the vehicle and not to put too much resistance against it.
The kit comes with the front support and straps to offer a turn key solution.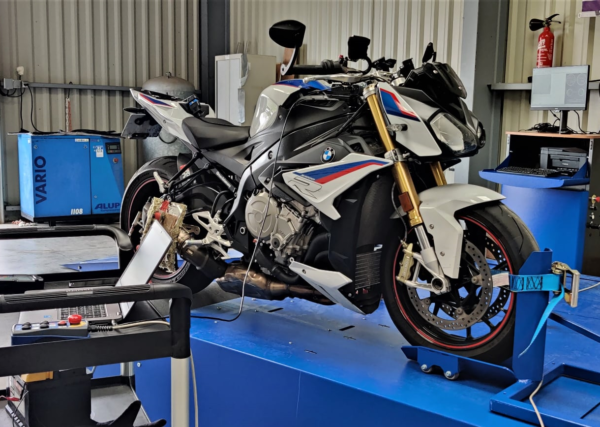 Characteristics
Easyscan X2
Easyscan X4
Maximum admissible instantaneous power.
500 hp
1000 HP
Min / Max wheelbase
N / A
2335/3335 mm
Maximum admissible speed
300 km / h
Roller diameter
450 mm
Lane width (min / max)
920/2100 mm
Weather Station
Option
OBD acquisition
Option
Lambda measurement
Option
ENgine RPM measurement kit
Option
Wireless remote control
Option
Above-ground option
No
Yes
Motorcycle compatibility
Option
Because the support of the dyno is just as important as the dyno itself, the customer service is the cornerstone of Rotronics.
This is made up of 4 engineers and technicians. Their role is to commission the dynos, calibrate them and also to ensure customer support.
A hotline is provided by our services to meet your expectations.
Thus, once the dyno has been delivered, Rotronics can be reached and supports you in the use of your equipment.