OUR CHASSIS DYNO FOR TRUCKS
Discover our truck dyno designed for performance and mapping.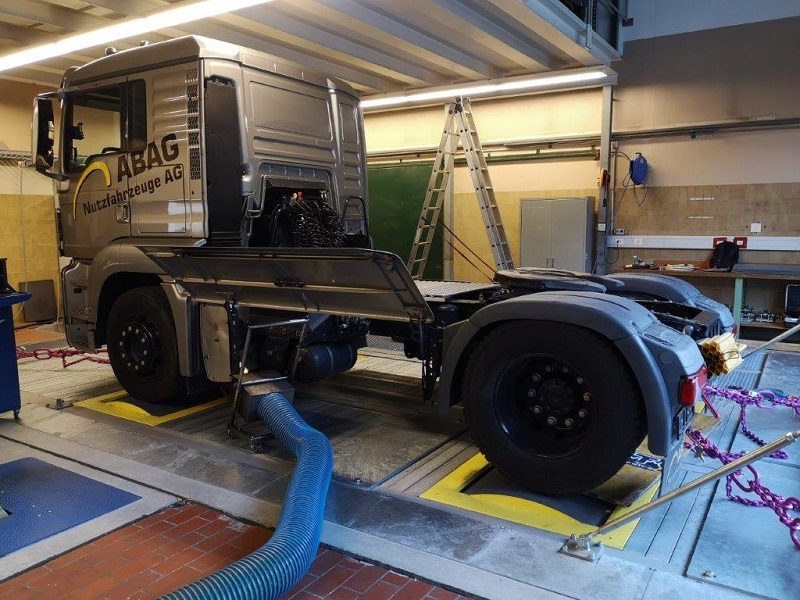 TRUCKSCAN truck dyno
Truckscan is the truck dyno from Rotronics: it allows to test lorries for tuning, diagnostics and of course performance measurement (torque, speed and power)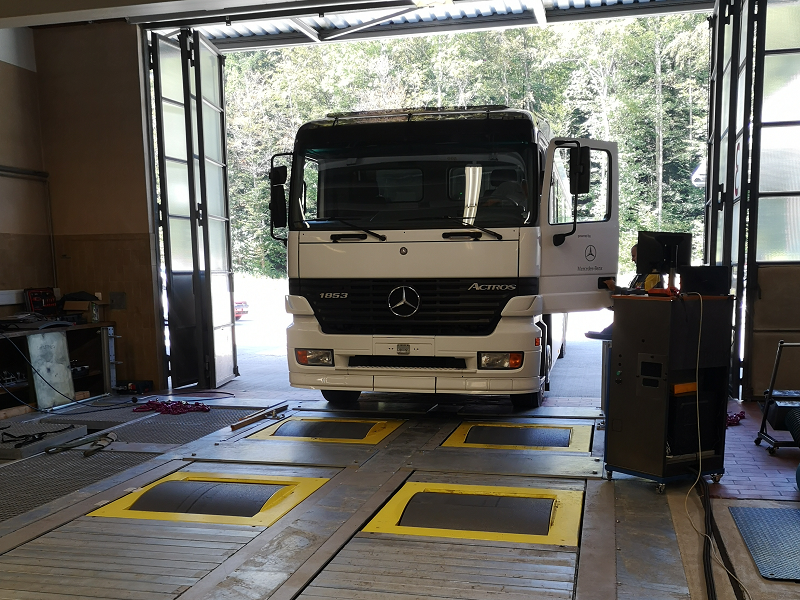 Performance measurement
The test bed allows for each vehicle a measurement of torque and power as a function of the RPM or speed. This will enable the customer the gain of torque or power once tuned.
Equipped with eddy current brakes, the dyno is able to offer road simulation to have a truck behaviour similar to the road. It also allows steady state engine speed and linear acceleration.
Coupled with data acquisition, the dyno reads a particularly large number of signals and sensors through the software.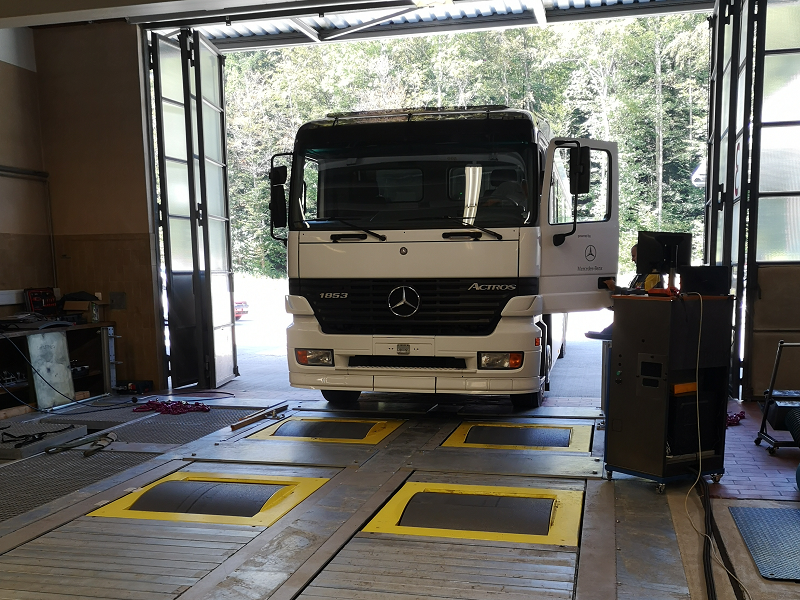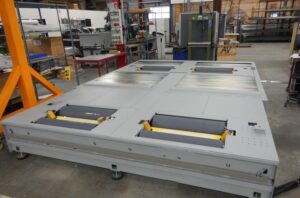 CHASSIS DYNAMOMETER 1, 2 or 3 AXLES
To be compatible with as many trucks as possible, Rotronics offers a single, double and triple axle solution allowing to pass a particularly wide range of heavy goods vehicles.
The truck dyno obviously offers a wheelbase adjustment associated with this multi-axle solution.
A DEDICATED TECHNICAL SERVICE
Because the support of the dyno is just as important as the dyno itself, the customer service is the cornerstone of Rotronics.
This is made up of 4 engineers and technicians. Their role is to commission the dynos, calibrate them and also to ensure customer support.
A hotline is provided by our services to meet your expectations.
Thus, once the dyno has been delivered, Rotronics can be reached and supports you in the use of your equipment.