OUR POWER TAKE-OFF DYNOS
AGRISCAN is a power take-off tractor dyno designed to control and optimise the performance of agricultural machinery on site, in complete safety.
Developed for professionals in the agricultural world in a mobile version, AgrisScan is a powerful and user-friendly diagnostic tool which also offers wide educational applications in technical high schools and training centers thanks to its workshop version.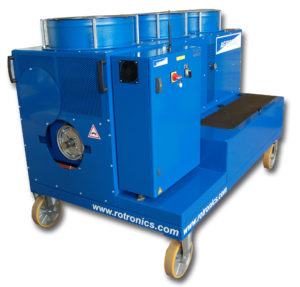 High performance braking
Composed of 2 or 3 air-cooled eddy current brakes, the dyno exerts a braking force on the tractor PTO.
The brakes are controlled by our software and our power electronics, delivered with the dyno, allowing to control the effort on the tractor as well as possible.
To improve the efficiency of the brakes, in addition to the fins on each side of the brake facilitating heat exchange, fans are present on the top of the dyno to extract hot air.
These fans are obviously faired and not accessible to users.
Likewise, the entire dyno is closed, preventing users from coming into contact with rotating or powered parts.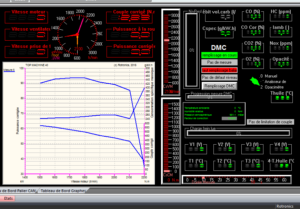 Easy to use software
Accessible via a laptop computer, the dyno is delivered with its software allowing its control.
The software will allow you in particular to cover the entire desired speed range.
All the data are accessible in post-processing with an export possible under Excel in particular.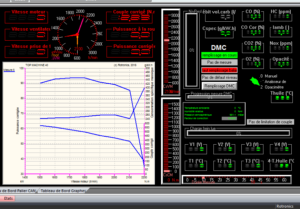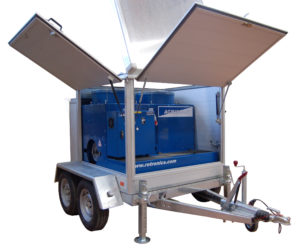 A tractor PTO dyno to meet your needs
The dyno is available in 2 and 3 brake versions depending on the desired braking force.
Likewise, the product is available in trailer, workshop or integrated version to meet all needs!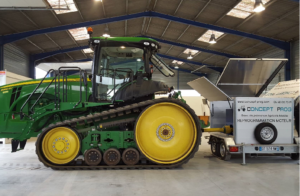 Complete services
The dyno has a weather station as standard to take the ambient conditions into account in each measurement.
It can also be equipped with the following options:
Wifi link to avoid a cable between the computer and the dyno
A mass consumption measurement
A measurement of cooling fan speed.
A DEDICATED TECHNICAL SERVICE
Because the support of the dyno is just as important as the dyno itself, the customer service is the cornerstone of Rotronics.
This is made up of 4 engineers and technicians. Their role is to commission the dynos, calibrate them and also to ensure customer support.
A hotline is provided by our services to meet your expectations.
Thus, once the dyno has been delivered, Rotronics can be reached and supports you in the use of your equipment.