FASTEN: Save time on vehicle installation!
Tired of lying under cars for strapping?
Afraid of damaging expensive ABS sensors?
Can't find a reliable anchor point on the car?
Discover our quick dyno mounting solution!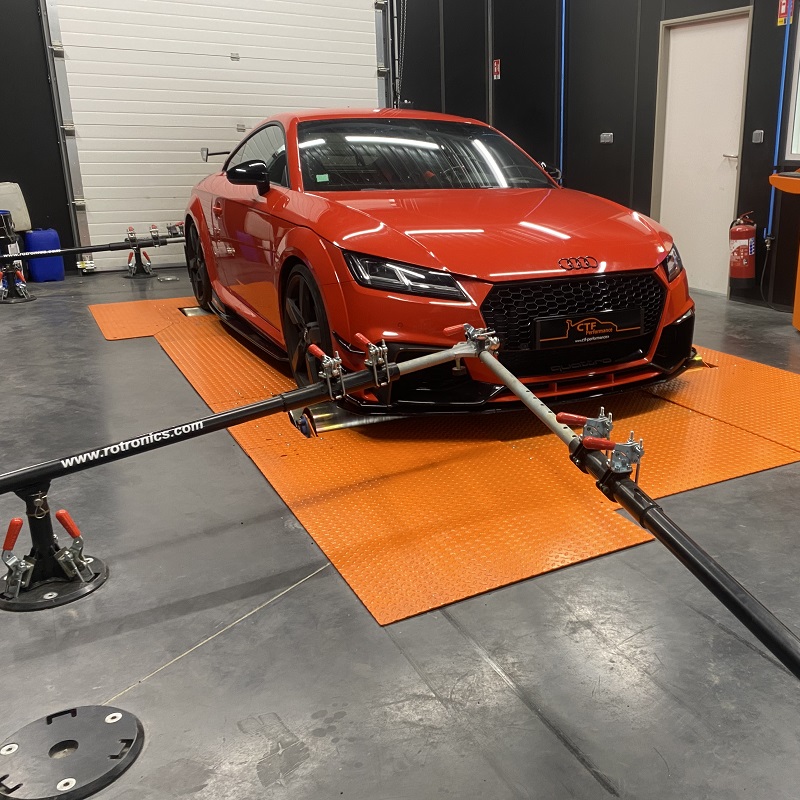 To save time on vehicle installation, while improving the safety of users on the dyno, Rotronics offers a rigid mounting system for chassis dynamometers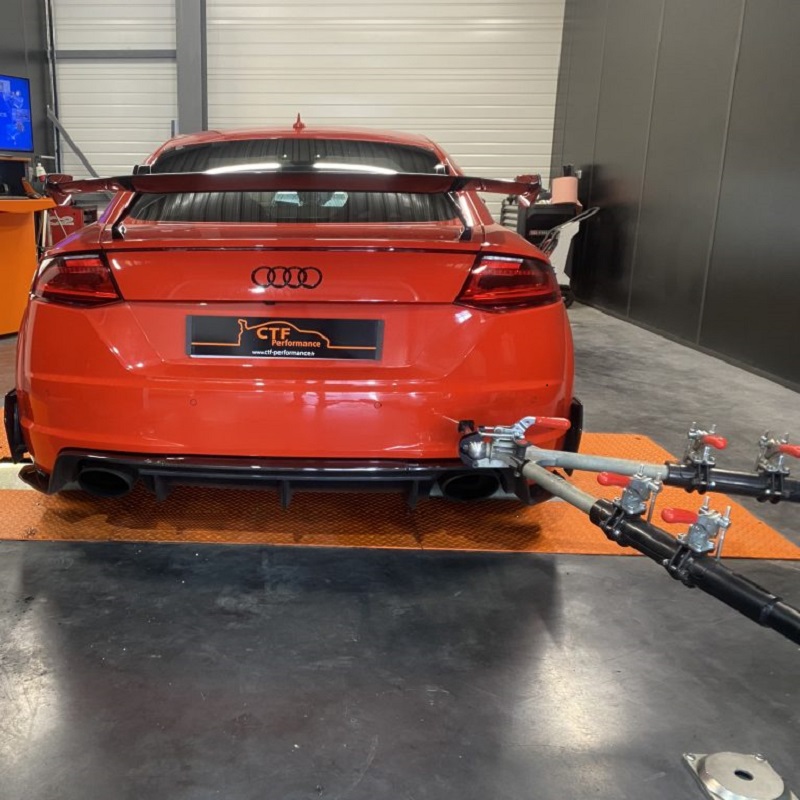 Discover the Fasten
This system consists of telescopic poles that are installed at the front and rear of the vehicle to secure it firmly to the dyno during the test.
The main interest is the saving of time of installation of the vehicle on the dyno.
Unlike the straps, the system can be installed in two minutes without any issue due to the different mechanics of the vehicles.
You can even save even more time by anticipating the installation of the rods on the vehicle in the staging area while another vehicle is on the bench.
Once on the dyno, the device is then set only tadjusting the length of the poles according to the front and rear overhangs.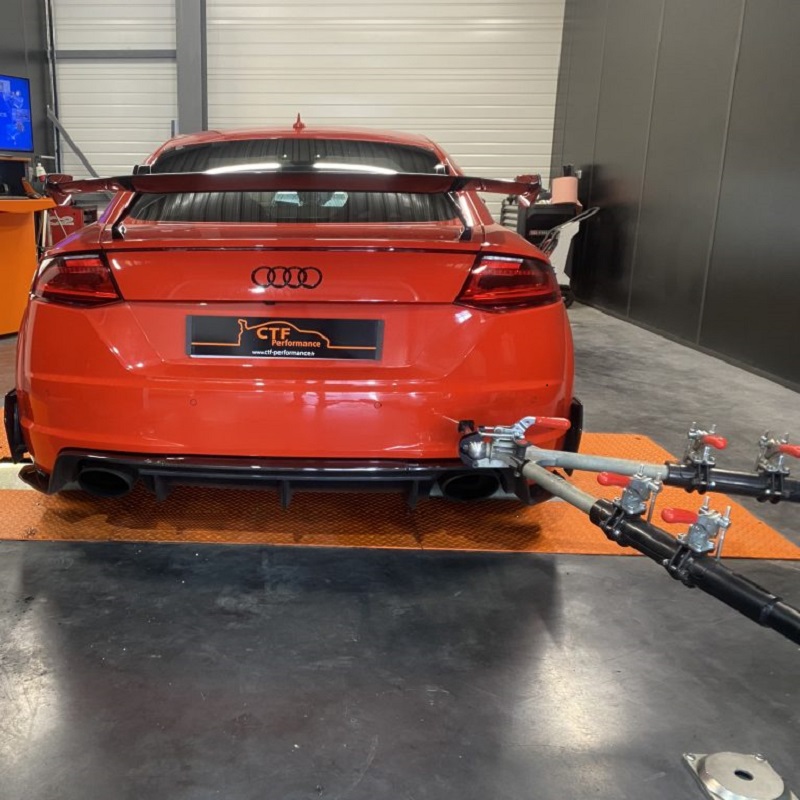 Versatility guaranteed with the power bench quick release system!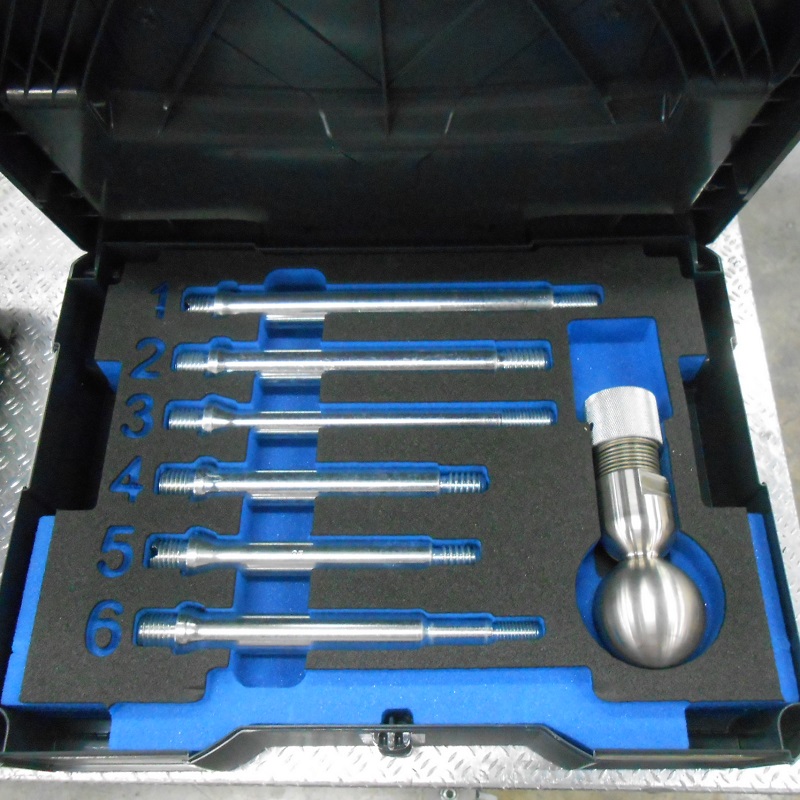 This system adapts to 95% of the vehicle fleet (linked to the threads of the available towing rings). For the remaining 5%, a classic strap fixing will be required. Note that a hybrid binding is possible with FASTEN in front and straps behind for example.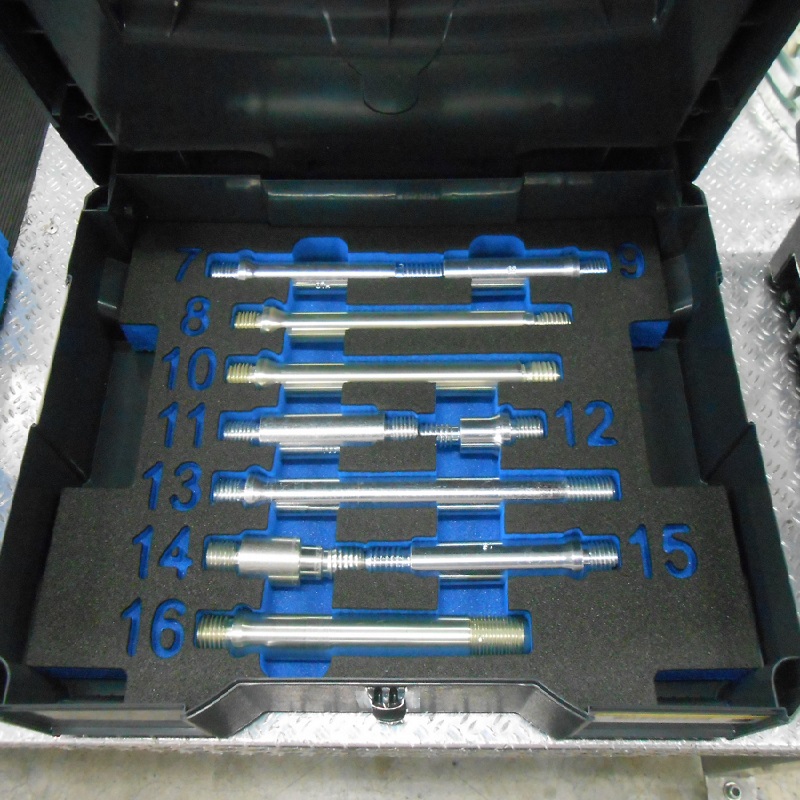 Please note that rigid fixation system comes with two (front/ rar) PRO sets of the most common towing eyes on the market.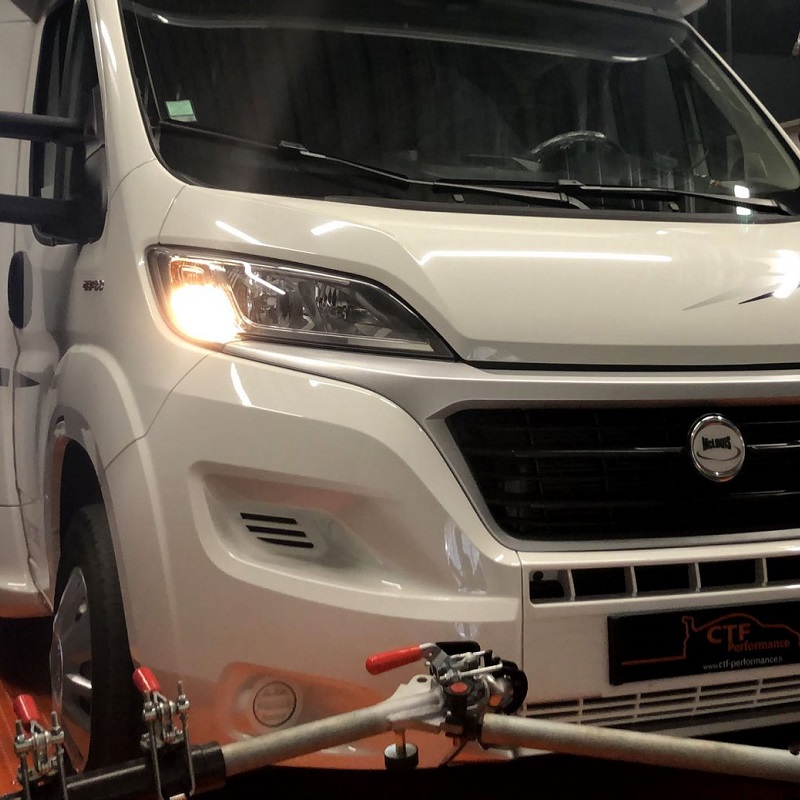 Last topic, dyno quick fixing system can also be installed if your bench is from a competing brand!
Possible demo in our SHOWROOM in Haute-Savoie or in the Paris region.