HUBSCAN 4 wheels, power bench at the hubs, is tested intensively in our premises, in order to demonstrate its compatibility with the finest cars electronically.
power bench at hubs: 2WD mode
he has already seen many atypical vehicles past including Lotus, Lamera Cup, Lazareth R1, SILVA S15
power bench at hubs: 4WD mode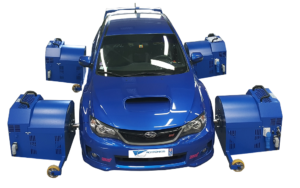 After the SUBARU, we have successfully tested BMW X3, FORD MONDEO, AUDI S5 as well as some others …
And when we test we test!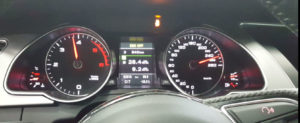 HUBSCAN demonstrates not only its vehicle versatility but also its high repeatability.
Compared to a traditional chassis dynamometer, there is no longer any uncertainty due to the tire.
For the most specialized projects, or with atypical vehicles, this is a plus.
The assembly takes less than 5min per wheel and does not require any strapping.
It is a complementary means of the chassis dynamometer which is also easily movable.
It is for example used for conformity checks within the framework of the LAMERA CUP championship, recently used at MAGNY COURS and SPA FRANCORCHAMPS.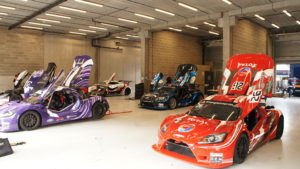 Of course, it takes on its full dimension to test traditionally delicate vehicles on chassis dynamometers:
Drift, ANDROS trophy, Rallycross, hill climb … nothing can resist it.